Want To Read Our Reviews or Get In Touch With Us?
Click or tap one of the buttons below
Looking For A Top Rated Ogden Carpet Cleaning Company ?

Family Owned & Operated
Family & Pet Safe Cleaning Solutions
Affordable Carpet Cleaning Pricing
Pet Stain & Odor Removal Specialists
No Sticky Residues
Quick Drying Carpet Cleaning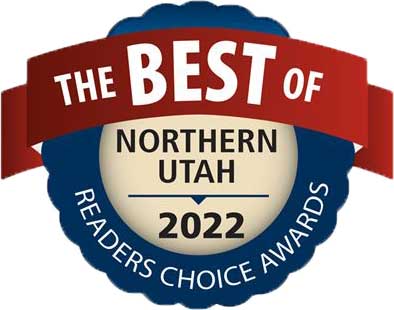 Our Carpet Cleaning Process
When we first arrive we'll inspect the areas being cleaned and address any of your concerns or problem areas. We do our absolute best to provide accurate pricing over the phone however your technician will confirm the price before we begin work. Once that is completed, we'll begin prepping by bringing our hoses and tools in along with protecting your home. We place corner guards to protect your walls and drop cloths to protect any hard surfaces we'll be running our hoses across.
We carry the best professional spot removal products available. We have great success removing spots such as paint, wax, koolaid, grease, wine, and other common spots and spills. We can remove pet stains and odors as well. Most pet stains can be removed with a topical treatment with subsurface extraction however, if your pet has favored a specific area a move invasive approach may be needed. Your technician will educate and recommend the best method for your unique situation.
We apply a family and pet safe cleaning solution that breaks up soiling that a vacuum cannot. The cleaning solution penetrates the carpet fiber and released the bond of the soil from the carpet fiber. After some dwell time, we rinse and extract the carpet removing dirt, allergens, and bacteria. When we're done your carpet is soft and vibrant. To help the carpet dry quicker so that it can be used sooner, we use special carpet drying fans so that when we leave the carpet is cool to the touch.
The carpeting in your home is one of the largest investments and is one that you want to last as long as possible. We offer carpet protection similar to Scotchgard that protects the carpet fiber. If you have children and/or pets, carpet protection will increase your vacuuming efficiency as well as make spot removal in between cleanings easier. We find that on average having carpet protector applied after cleaning increases the carpet's lifespan an average 50%.
We service the following cities:
Bear River City, Bluffdale, Bountiful, Brigham City, Centerville, Clearfield, Clinton, Corinne, Cottonwood Heights, Deweyville, Draper, Eden, Elwood, Farmington, Farr West, Fielding, Fruit Heights, Garland, Harrisville, Herriman, Holladay, Honeyville, Hooper, Howell, Huntsville, Kaysville, Layton, Liberty, Mantua, Marriott-Slaterville, Midvale, Millcreek, Murray, North Ogden, North Salt Lake, Ogden, Perry, Plain City, Pleasant View, Plymouth, Portage, Riverdale, Riverside, Riverton, Roy, Salt Lake City, Sandy, Snowville, South Jordan, South Ogden, South Salt Lake, South Weber, South Willard, Sunset, Syracuse, Taylorsville, Thatcher, Tremonton, Uintah, Washington Terrace, West Bountiful, West Haven, West Jordan, West Point, West Valley City, Willard, Wolf Creek, Woods Cross
We service the following zipcodes:
84006, 84009, 84014, 84015, 84020, 84025, 84037, 84040, 84041, 84044, 84047, 84054, 84056, 84065, 84067, 84070, 84075, 84081, 84084, 84087, 84088, 84092, 84093, 84094, 84095, 84096, 84101, 84102, 84103, 84104, 84105, 84106, 84107, 84108, 84109, 84111, 84112, 84113, 84114, 84115, 84116, 84117, 84118, 84119, 84120, 84121, 84123, 84124, 84128, 84129, 84133, 84138, 84180, 84201, 84244, 84302, 84306, 84307, 84309, 84310, 84311, 84312, 84313, 84314, 84315, 84317, 84324, 84329, 84331, 84336, 84337, 84340, 84401, 84403, 84404, 84405, 84408, 84414
Want To Read Our Reviews or Get In Touch With Us?
Click or tap one of the buttons below